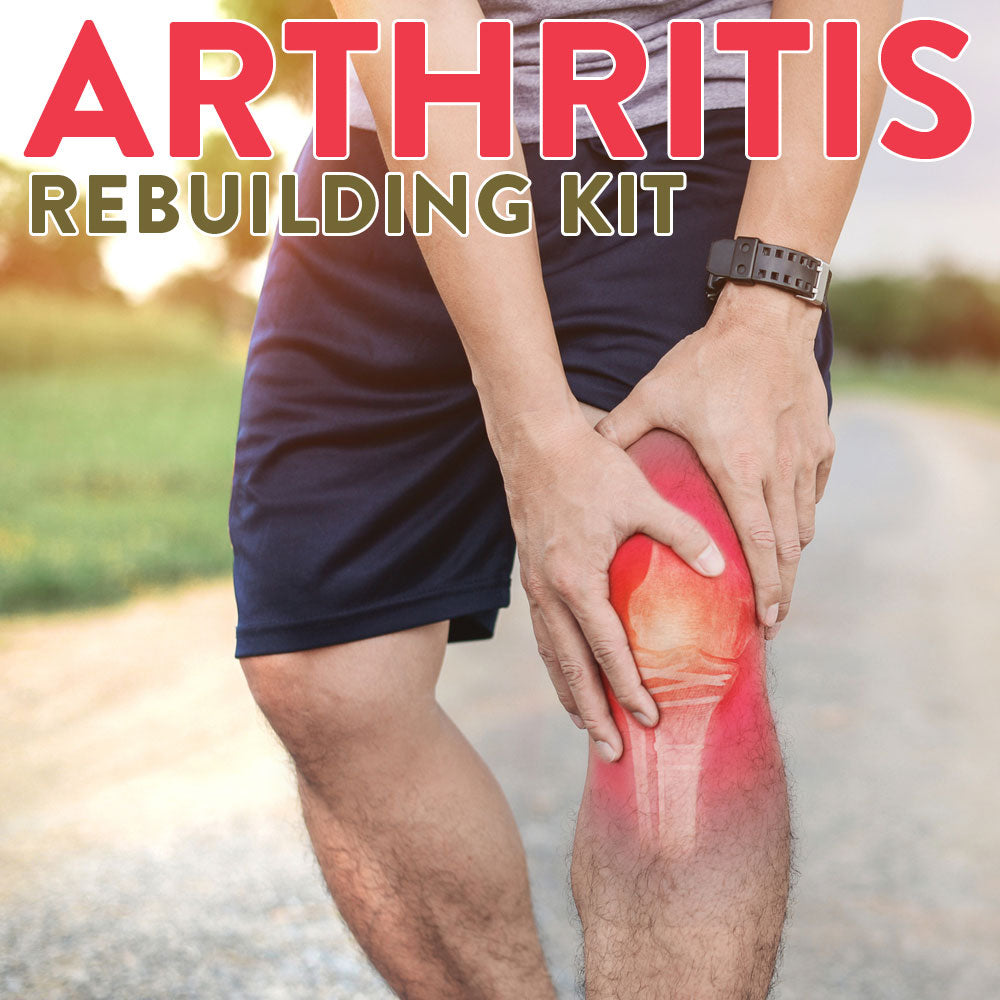 Arthritis Monthly Rebuilding Kit (CS)
BarleyMax Choice::
BarleyMax Large Original
Hallelujah Diet BarleyMax - The rich scent, vibrant color, and delicious, fresh taste of Hallelujah Diet BarleyMax powder are living proof its pure nutrition and health promoting power — there's nothing else like it! Made from the juice of gluten-free*, young barley and alfalfa leaves harvested at the peak of nutrition, BarleyMax is jam-packed with living nutrition you need for optimal health. Just mix with water or your favorite juice and enjoy the benefits.
Increased energy
Elimination of harmful toxins (Detoxify)
Stronger immune system
Weight loss
Improved elimination
Better circulation
Promotes longer life
Helps to balance blood sugar
Cleanses the blood
Protects against disease
Calms the gastrointestinal system
Great source of calcium and vitamin K
Contains 8 essential amino acids
Scientifically proven
Hallelujah Diet Joint Health - The unique, dual action formula in Hallelujah Diet Joint Health reduces inflammation from acute injuries that causes pain and supports your body's efforts to rebuild cartilage at the same time — with 100% natural, plant-based ingredients:
Curcumin has been included for its superior ability to guard against inflammation.
Boswellia (also known as frankincense) has been used for centuries to suppress inflammation that causes pain.
Grape seed extract has antioxidants that help to address joint inflammation.
Astaxanthin is also included for its effectiveness with inflammation associated with overuse injuries and muscle soreness after exercise.
ASU (avocado-soy-unsaponifiables) not only helps relieves pain, but helps to rebuild cartilage, too.
Hallelujah Diet Joint Health supplement is formulated with BCM-95, the most potent form of curcumin available and the easiest for the body to absorb. In fact, BCM-95 is up to 700% more absorbable than standardized curcumin, thanks to a revolutionary process that retains more of curcumin's naturally occurring components.That natural balance is evident in all Hallelujah Diet® Joint Health ingredients.
Hallelujah Diet Serrapeptase - Serrapeptase, or serratia peptidase, is a proteolytic enzyme originally isolated from a microorganism in the intestine of a silkworm. Proteolytic enzymes used systemically help reduce inflammation associated with acute injury (overwork or athletic injury) in the body and symptoms that often accompany that inflammation.
A natural anti-inflammatory enzyme, serrapeptase digests non-living tissue. The enteric coating assures passage through the stomach so that maximum amounts can be absorbed into the blood stream.
Liposomal Vitamin C - Vitamin C plays an important role in strengthening ligaments and tendons that help support our joints. The delivery system, minute liposomes, provides efficient absorption into the cells. Vitamin C is essential for the formation of collagen, a major part of our extracellular matrix. Instead of taking collagen supplements, vitamin C supplies the building blocks for making collagen so your body can make the right kind in the right place.
Collagen Booster with Silica - Silica helps connective tissues to be Flexible, Smooth and Elastic. Silica is important for collagen in the tendons and ligaments in our joints. There is a general decline in silica with age. Losses are more intense from the ages of 35-40 onward. Other ingredients to help with the formation of collagen found in this supplement are camu-camu (food-based vitamin C), lysine, proline, zinc and magnesium.
HIGHLY RECOMMENDED SUPPLEMENTS:
Pharmax Fish Oil - 1 tsp initially. After two months, drop back ½ teaspoon.
Vitamin B12 - B6 – Folate
Professional Strength Probiotics
Vitamins D3/K2 – Best if taken with a little fat. Nascent Iodine – Should also include 200mcg of selenium throughout the day.
Handful of Brazil Nuts
Distilled Water / Reverse Osmosis and after three months try adding Hydroboost to your water.
Simple Weekly Meal Plans recipe book, Volume 2
DIET
When treating arthritis or other health issues it's critical that your body be in its best possible state. The Hallelujah Diet™ is the perfect way to jumpstart your body's amazing self-healing abilities.
When battling arthritis we recommend the following:
The Hallelujah Diet™ Meal Plan. Click Here to download.
Follow the regular Hallelujah Diet after two months. This is a meal plan that is 85% raw, 15% vegan cooked which is approximately 1 cooked vegan meal per day.
Minimize sugars (even natural) and grains.
Only use unrefined salt. This includes Eden, Celtic and Himalayan products.
Abundance of raw vegetables.
Fruits and nuts (minimize for weight loss).
Salad with every meal- this can be traditional, blended or smoothie.
Water (1/2 oz of liquid per pound of body weight – this includes
water from raw foods and raw juices). We recommend alkaline and/or distilled the first three months.
Add Hydroboost to water to boost protection against free radicals, boost hydration to your cells, raise pH and boost nutrition.
24oz juice mix of 2/3 carrot and 1/3 greens
Moderate physical activity.
ADDITIONAL ADJUSTMENTS IF NEEDED AFTER 30 DAYS
Remove nightshade plants. Nightshades include potatoes, tomatoes, sweet and hot peppers, eggplant, tomatillos, tamarios, pepinos, pimentos, paprika, and cayenne peppers
Remove the unrefined salt
If adding Hydroboost causes discomfort then remove and use only distilled water.
*The statements and products referred to throughout this site have not been evaluated by the FDA. They are not intended to diagnose, treat, cure or prevent any disease or condition. If you have a health condition or concern, consult a physician or your alternative health care provider. Always consult a medical doctor before modifying your diet, using any new product, drug, supplement, or doing new exercises.