Over 250,000 People Have Improved Their Lives And The Lives Of Their Loved Ones.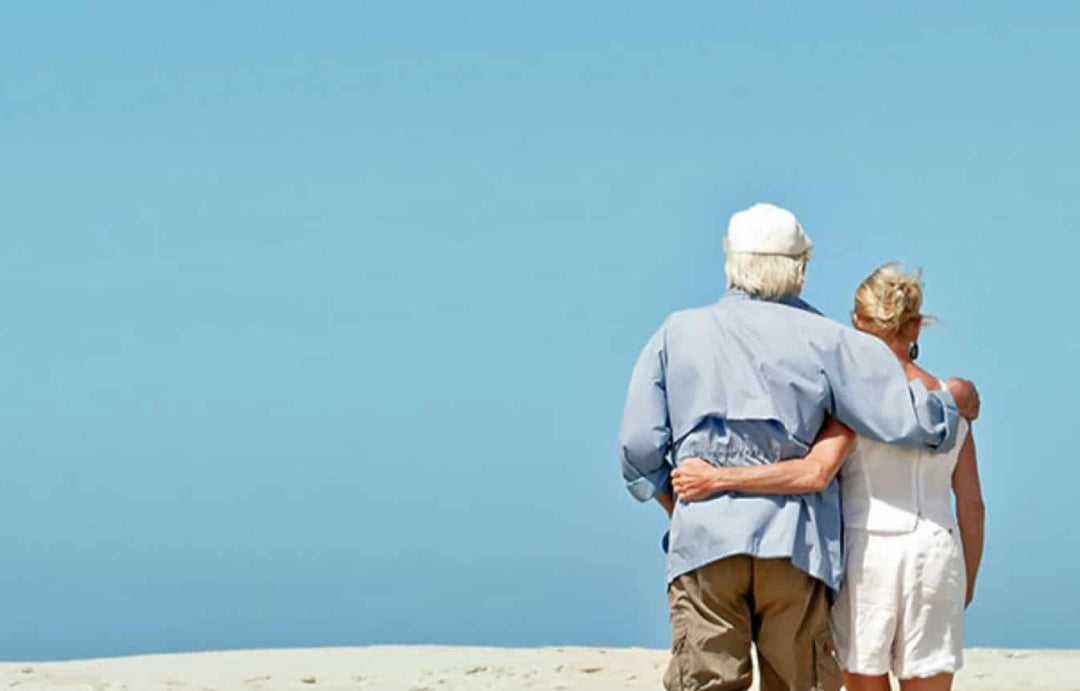 Are You Tired Of Feeling Overwhelmed With The Onslaught Of Health-Giving Promises?
Your experience at the Hallelujah Diet Health Retreat will be empowering, engaging and enlightening. Within a short week, you'll discover things about your health you never knew before while experiencing a dramatic change in it.

In the stress-free, peaceful environment you'll learn how to prepare simple meals that are delicious, nutritious and don't require a lot of time or strange ingredients. You will take classes that will provide you with the latest information. Relax in the sauna, take long walks in the fresh mountain air, let go of the toxins in your body, mind and soul.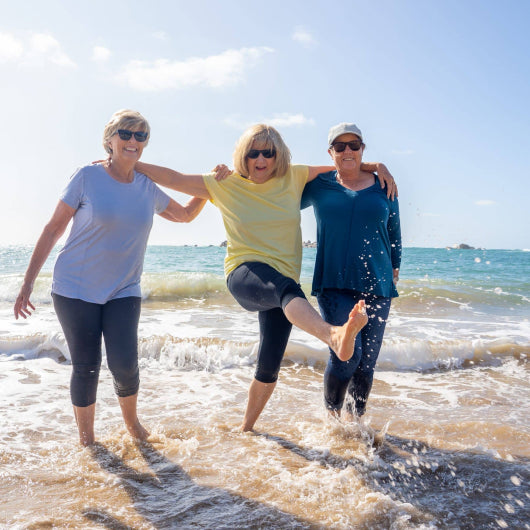 • Better Sleep
• Improved Energy
• Better Mood
• Balanced Weight
• Improved Balance of Blood Glucose Levels
• Improved Health Indicators
• Improved Gut Health
• Less Brain Fog
• Better Memory Retention
• Enhanced Immune System
• Improved Bowel Function
• Ways to Improve Blood Pressure
• Ways to Ward off diseases from aging
• Less susceptibility to colds and flu
• Reduced Risk of Heart Attack and Stroke
• Reduced Risk of Cancer
• Improved Quality of Life
• Stronger Bones and Teeth
• Improved Mental Health
• Reduced Stress
• Clear Skin
• Improved libido
• Improved hormone balance
• And many other benefits too numerous to mention
You Will Have The Opportunity To Experience The Following Immune-Enhancing And Gently Detoxifying Therapies:
• Ozone Therapies (insufflation, water, cupping)
• Rife Scan, Therapies and Ionic Foot Baths
• Vibration Therapy (Excellent for lymphatic cleansing and bone loss)
• PEMF (Pulse Electro Magnetic Field) Therapy (Excellent for oxygenating the blood cells, pain management and much more)
• HOCATT (10 therapies in one, in just 30 minutes! German clinics use this as standard)
• Zyto Scan (Find out which organs are stressed and what is stressing them)
• EVOX ( Change Your habits and Your Focus)
• Ionic Foot Baths (Eliminate toxins and improve your health)
• Whole Body Tuner (Helps re-calibrate your organs and works to rebuild your immune system)
• Far Infrared Saunas (internal temperature increases allow the body greater detoxification)
I recommend the Health Retreat for everyone. It was lot of fun and very healing. The first day of the retreat I was sneezing and blowing my nose in the morning because of my allergies. By the end of the same day, I was less congested and not sneezing. I could smell the roses in the vase of flowers on the table that I could not smell before. I continued to become less congested and was able to breathe a little better each day.
the health retreat
A Glimpse Of The Retreat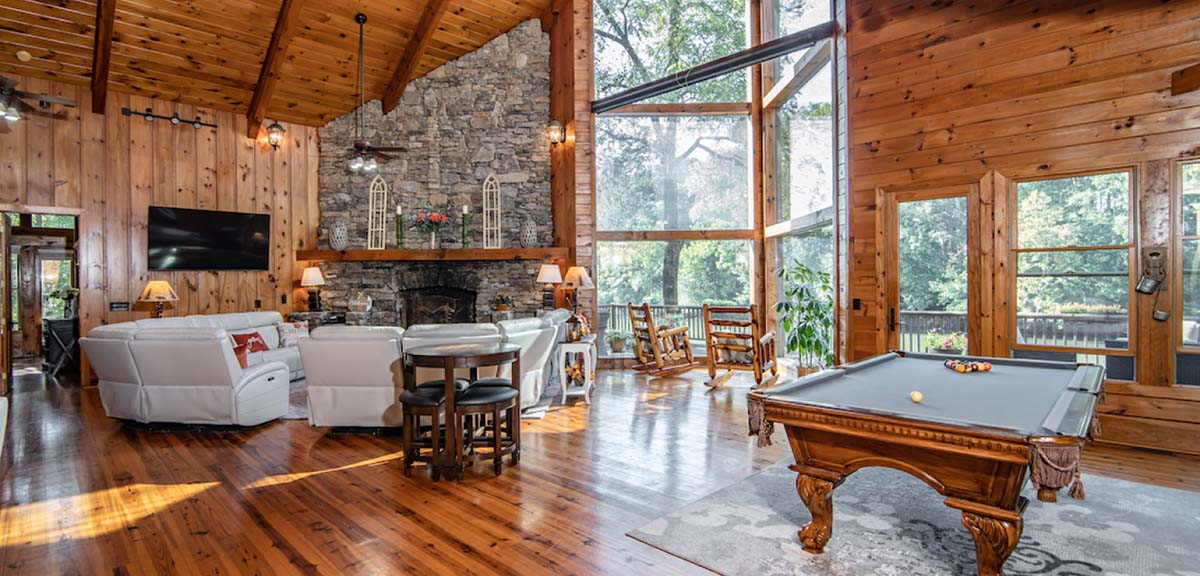 Tell your story
Slide title
Tell your story
Slide title
Tell your story
Slide title
The Health Retreat
What To Expect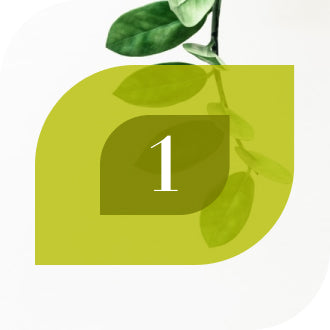 Register Now
Our flexible scheduling offers at least one retreat most months. Need to reschedule? Not a problem! You can move your retreat dates with a week's notice.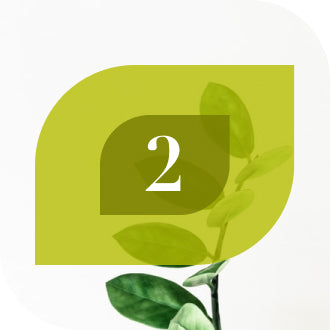 Health Assessment
This assessment will give our health professionals a better understanding of your needs so that you get the most out of your retreat.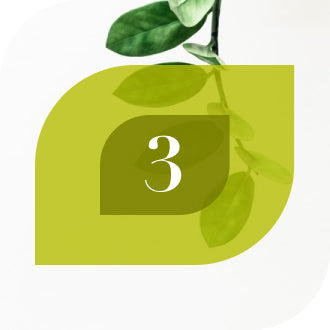 Attend the Retreat
Treat your body and your mind to daily gentle exercises, prayer, and non-invasive healing therapies while learning more about healthy living.
Your Retreat Will Set You Up For Success In Your Daily Life.
On your retreat, you'll enjoy:
• Morning Devotions
• Sun and Fresh Juices
• Gentle exercises
• Food prep classes
• Individual health assessment
• Educational classes
• Ionic foot-baths
• Gentle detoxification
• and restoration therapies
• Recipes and Resources
• Breathing Exercises
• Immune-enhancing sessions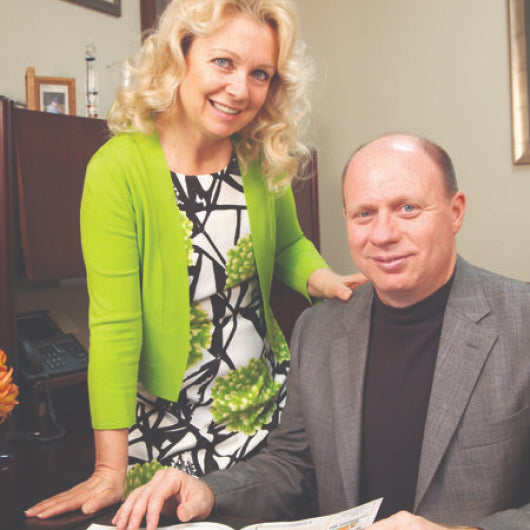 Meet Paul & Ann
Paul learned the secrets to healthy living from his father Rev. George Malkmus, the founder of the Hallelujah Diet. While a young teen, he experienced and witnessed the power of the Hallelujah Diet. His father, who had cancer was able to fully eliminate it using the Hallelujah Diet. As an adult, he joined his dad in sharing the health message conducting seminars while managing the Hallelujah Diet operations. He is the host of the monthly Hallelujah Diet webinar and stays abreast of the changes in whole food plant based nutritional supplements.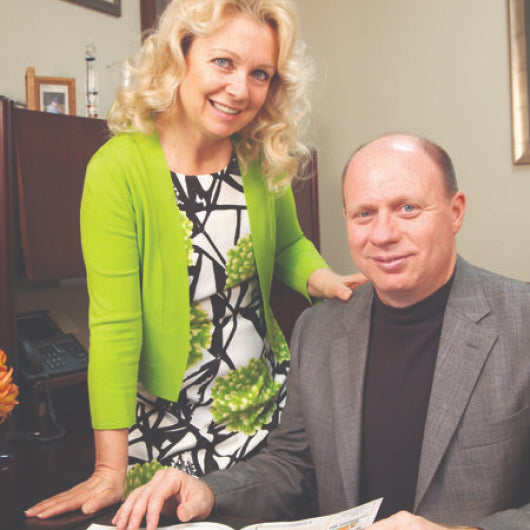 More About Paul & Ann
Ann is well known as a Health Coach that gets results for her clients. After overcoming her own health challenges and those of her daughter, she has spent the last 20 years studying and researching everything she can find relating to how to care for the body/temple. Ann is the author of Unravel the Mystery-A Simple, Effective Approach to Beating Cancer. She also wrote a companion recipe book and has authored the Summer Detox book as well. She has written for the Healthy Days Blog, is a graduate of the Institute of Integrative Nutrition, and has worked individually with hundreds of people to assist them on their journey toward improved health.
Paul & Ann's Mission
Paul and Ann created the online Health Minister Training, the 60 Days to Reclaim Your Health Video Series, and they have spoken at numerous churches in this country and abroad. Their whimsical and humorous approach has helped people to learn the simple yet effective ways to transform their health by making healthy choices every day.

The Retreat Center is an extension of their calling knowing that there are instances when someone needs a little extra time to learn and begin their healing whether it is through the gentle immune-enhancing measures, the gentle detoxification measures or simply the support and encouragement to lean on the One who has all the answers.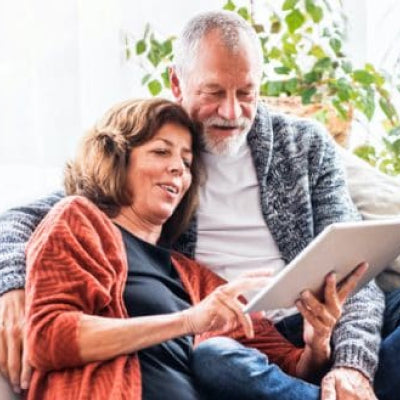 Personalized for You
We build your schedule around your needs based on your initial questionnaire. Your classes, coaching and immune supporting sessions will ensure that you're set up for success at home.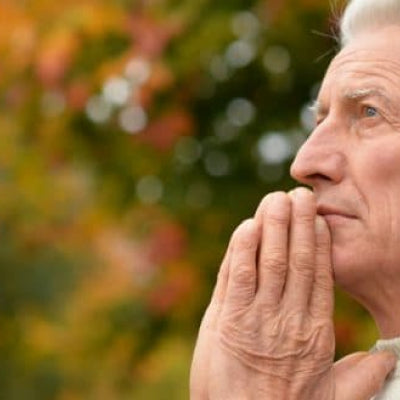 Holy and Holistically Focused
You'll be encouraged physically, mentally, and spiritually during your retreat. Daily prayer, exercise, and classes will improve your body, mind, and spirit.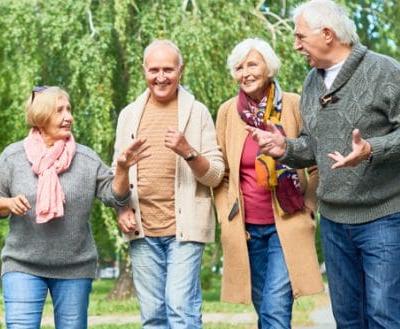 Be Encouraged
Our small, intimate retreat will allow you to have all of your questions answered and ensure you have the tools you need to restore your health.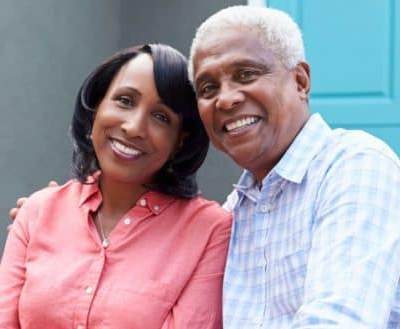 Build Your Life
Our entire focus is you. Getting you on a path to better health so that you can live the life God intended for you. We are here to serve you so that you can rebuild your temple and continue to serve our Lord.
When does the week start and end?
You can come to the Center anytime after 3:00pm on Sunday afternoon and enjoy a meal and fellowship with us before bedtime. Your week will be complete after lunch on Friday so you can make it to the airport in plenty of time for a Friday late afternoon flight.
Answers About The Retreat
We are situated on 8 acres of rolling hills, in a quiet, serene area near Canton, Georgia. We are about an hour northeast from the Atlanta National Airport. We are tucked away yet close to the city and the lake.
It depends on where you are. Orders processed here will take 5-7 business days to arrive. Overseas deliveries can take anywhere from 7-16 days. Delivery details will be provided in your confirmation email.
You will have an opportunity to have your own room or share with another and each room will have their own bathroom.
There are numerous ways to get to the Retreat Center. Uber, Lyft and taxi's are always available to serve you. It will cost around $80 one way from the airport to the Retreat House using the Uber. There is a prominent place at the Atlanta airport for Uber and Lyft pickup. If you prefer, we will arrange transportation, for an additional fee.
Georgia has all four seasons so be sure to pack for the one you will be in while attending the Center. You will also need some comfortable walking shoes, a bible if you have one, a warm jacket or a light one. Bring your own toiletries but a fragrance free shower soap will be provided. Bring medications as needed. Whole food supplements will be provided. Bring your phone chargers with you as well.
Our goal at the Center is to provide you with the tools necessary to continue your health journey when you return home. Our goal isn't to teach you to become vegan or raw food chefs but rather to have basic skills and concepts. Ann and Paul believe in simplicity. The more complicated it is the harder it is to maintain. There will be some time in the kitchen learning these basics but this will be balanced with many other activities at the Retreat Center including health assessment time with Ann, daily prayer, gentle exercise, learning, fellowship, resting and using the many detoxing and immune-enhancing tools that will be available to you. Don't worry though, you will be well prepared to start this new lifestyle in the comfort of your own kitchen when you return home.
Everything is included while you are at the Center: individual health consultation, individualized recommendations, all meals, daily fresh juices, accommodations, Wi-Fi, classes, demonstrations, supplements, exercise equipment including the Total Gym, Peloton Bike and Peloton Treadmill, Video classes on stretching, breathing and body shaping, rebounders, Precor glider. While there are numerous pieces of equipment, a gentle walk each day will be provided (weather permitting?) for anyone who cannot utilize this equipment. There are numerous detox and immune-enhancing therapies to experience daily such as ionic foot baths, massage, grounding mats, rife machine, vibration therapy, laser therapy, live blood cell analysis.
While at the center, you'll receive a packet of resources that includes recipes, lecture notes, health assessment and personalized recommendations to help you continue experiencing the benefits you began to realize at the Center.
Our guests stay in a well-appointed mountain lodge-like home. There is plenty of room for people to wander. While there is a daily schedule, you'll have plenty of time to experience the beautiful surroundings including the Koi pond just outside the door. Weekly sessions are limited to small intimate groups to ensure that everyone is able to fully experience all that the week offers.
Anyone looking to improve their physical, mental, spiritual or emotional health is welcome.
HDHR is a safe, secure, and welcoming environment. It's common to bring along a friend, spouse, or family member.
HDHR is not a medical facility, there are no nurses or doctors on staff.
All guests must be COMPLETELY self-sufficient in walking, climbing and descending stairs, eating/swallowing and using bathroom facilities.
SMOKING/VAPING POLICY: Hallelujah Diet Health Retreat is a smoke-free environment. Smoking/vaping is not allowed in your room or on the property.
PET POLICY: Hallelujah Diet Health Retreat cannot accommodate pets whether they are service or emotional. Too many people experience animal allergies.
FRAGRANCE POLICY: Hallelujah Diet Health Retreat is a fragrance-free facility. Please leave all fragrance containing items at your home. Chemicals in those fragrances can exacerbate healing and cause further issues.
PERSONAL VALUABLES: Hallelujah Diet Health Retreat is not responsible for any valuables that are stolen or lost while on this property. Please leave your valuables at home for the week you are away.
Absolutely! While we do believe in biblical principles, our goal is to help people. We offer voluntary times for devotions and prayer each day but there is no requirement to attend. There is no reason to feel awkward if you are of a different faith. You'll find the atmosphere to be warm, welcoming and non-judgmental.
As long as you are able to walk around on your own (even if not for long distances) and can climb a flight of 10 steps (without assistance) you will be able to participate. You must also be able to use the bathroom independently as well as be able to swallow and eat solid foods.