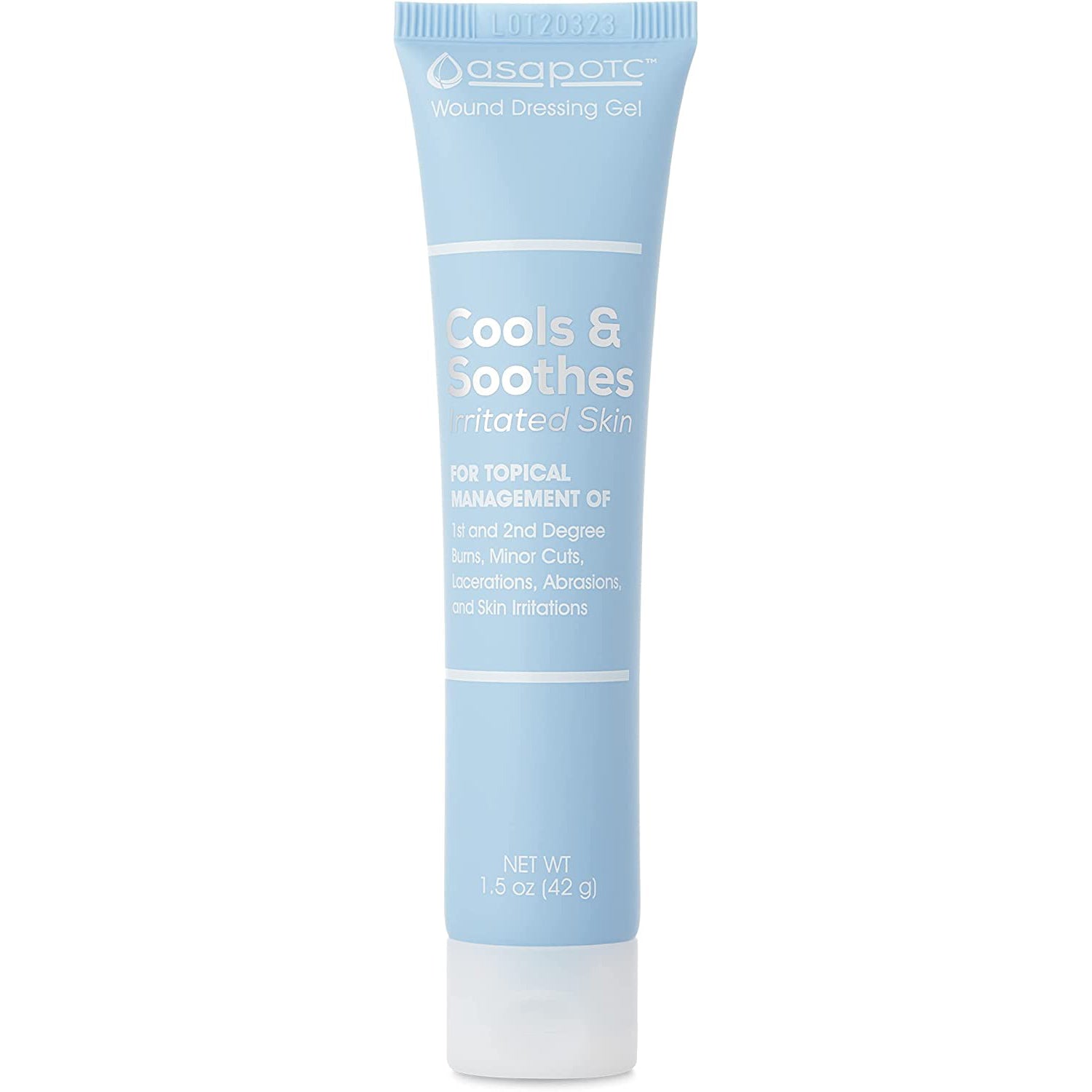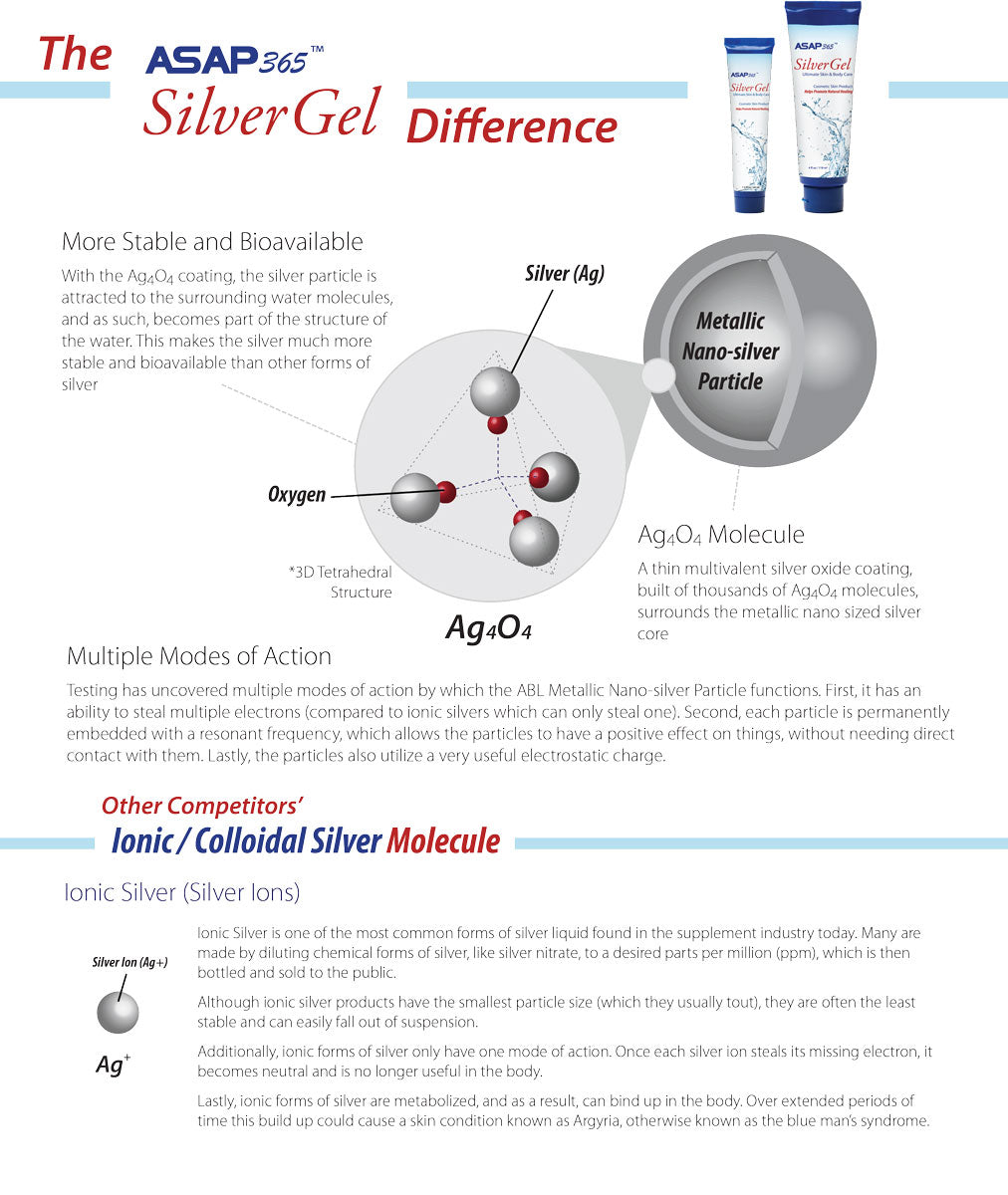 Silver Biotics Gel 1.5 oz
One of the outstanding features of the One Silver Gel is its ability to help promote natural healing.
Consumers are reporting incredible results with the products for numerous cosmetic applications. Our team feels this product is, in fact, the ultimate skin and body care product ever created. The silver gel product is a cosmetic gel product that "Helps Promote Natural Healing". The active ingredient is our patented Silver Sol at a powerful level of 24 ppm of silver. The product is currently being used by many men and women to help promote natural healing and renew skin all over the body. It has already become a necessary ingredient for many women's daily skin-care routines, as it helps promote natural healing and instantly makes their skin feel noticeably softer (within two minutes). The product has some very specific advantages over regular skin care products:
Patented Silver Sol Process

Safe for everyone (even pets)

Multi-purpose for minor cuts, lacerations, abrasions, skin irritations and 1st and 2nd degree burns

Cools and soothes irritated skin

Shown to reduce levels of Staphylococcus aureus, E. Coli, MRSA and Candida

Provides a layer of protection for skin that lasts up to 3 days

No stinging, staining or sticking

No alcohol, petroleum products, or sulfa compounds

Topical management of minor cuts, lacerations, abrasions, skin irritations, sunburns, and 1st and 2nd degree burns
Total 5 star reviews: 3
Total 4 star reviews: 1
Total 3 star reviews: 0
Total 2 star reviews: 0
Total 1 star reviews: 0
100%
would recommend this product
Silver Gel

It really is too early to tell if this works but I'm willing to give it a try. It may take some time but we'll see. I hope it helps to make my old, thin skinned arms to look better. Not hoping for a miracle but improvement.

Great Product!

I have been using Silver Biotics for years. Both liquid and gel. I'm always amazed at what I can use it for. I have been using it on stray cats that have minor injuries. And they completely heal. And I recently used it on a rash I had. And after a few days, it started to fade. I'm a firm believer in this product. And I always tell people about it. And will continue to do so.

Silver biopics gel

I use this gel for so many things! It's helps heal a cut fast and I use it as a cleanser for my hands when out and about the town! Wonderful stuff!!

Bee Sting Gone

I was driving down the road yesterday when a bee flew in the window and stung me on my cheek. The sting was immediate and pretty strong. I wasn't close to the house but looked down and saw the bottle of Gel that we've been using to protect ourselves during the COVID-19 pandemic. I put some on the cheek. Within one minute the sting was gone. I reapplied about 20 minutes later. Thera a red spot for a couple of hours but no swelling or stinging after the initial couple of minutes. I don't know if the get is intended for bits or stings but I was amazed how it took the sting out. Definitely recommend!
Reviews Loaded
Reviews Added