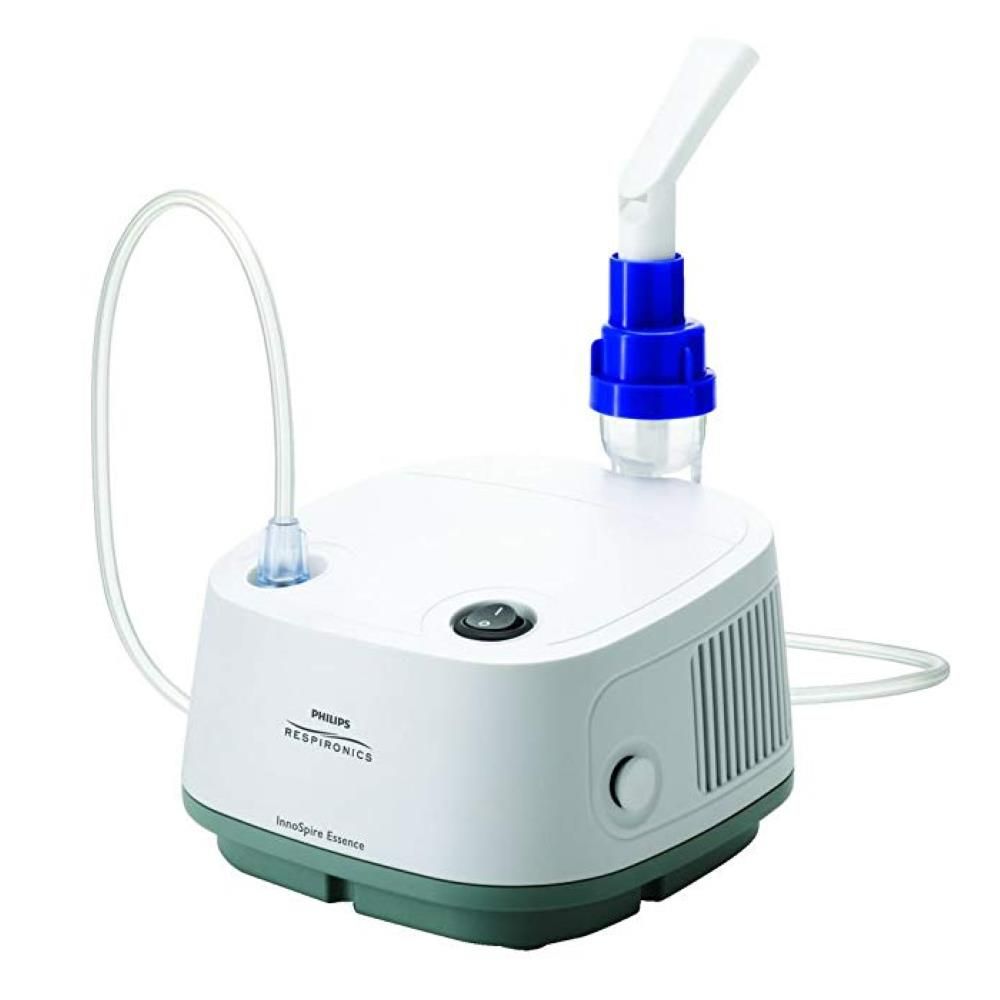 Respironics InnoSpire Nebulizer
Respironics InnoSpire Nebulizer System uses SideStream Aerosol Technology and provides fast and efficient aerosol session delivery. The Essence is a home use model and provides affordable aerosol sessions. Innospire Essence is a nebulizer that has a simple mechanism to aerosol delivery. Unique design of SideStream nebulizer provides consistent delivery time after time. It is compliant with the international safety and essential performance standard IEC 60601-1 third edition and its amendments.
Why choose this Nebulizer Machine?
Compact and Stylish - Blends in at Home: Combined with proven SideStream technology, Essence is compact, lightweight and easy to pack for travel. Its stylish design incorporates a handset docking station, filter and power cord and blends gracefully into the home environment. Handset docking station ensures that sessions are convenient and easily set the nebulizer/mouthpiece upright.,/
Active Venturi System for Faster Delivery: InnoSpire Essence works efficiently with SideStream nebulizers that feature an Active Venturi System, providing air flow in addition to that supplied by the compressor, resulting in faster delivery and shorter session times. Venturi system pushes air along with the aerosol so that you can breathe in more per inhalation. They are easy to use with fewer parts to assemble or clean than other conventional nebulizers.
Economical Choice: A refined design and an economical choice! When cost is a primary consideration, InnoSpire Essence is chosen. It is an economically priced Compressor Nebulizer System, which ensures that the customer saves on the bottom-line yet delivers powerful aerosol treatments.
Lightweight, easy to use and a perfect little delivery system
At just 3 lbs, InnoSpire Essence combines a powerful compressor and compact design to create a nebulizer system, which makes compliance easy and stylish It balances simplicity and effective delivery for a session that is simple with a device that is easy to use and store.