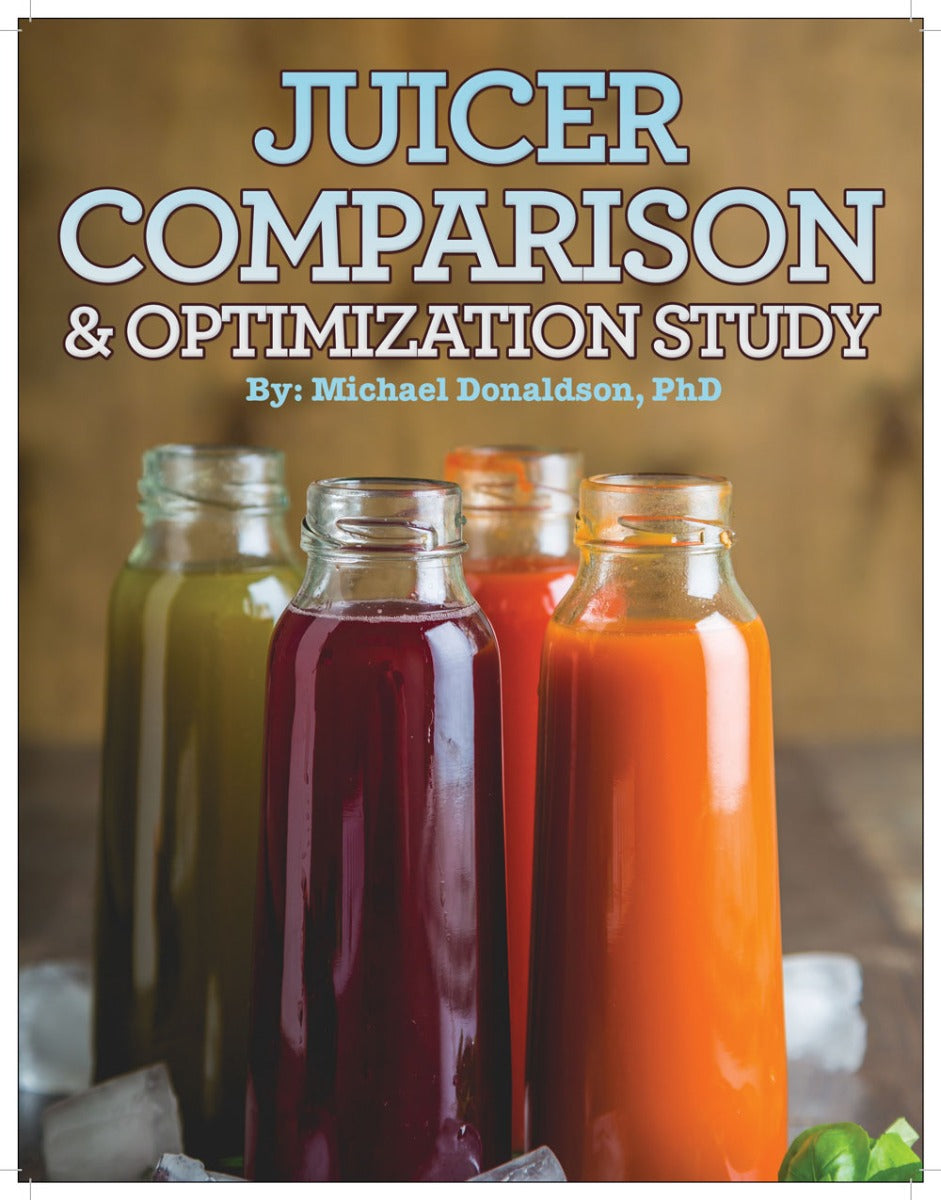 Juicer Comparison and Optimization Study
The goal of this study was to carefully compare six different juicers for how much juice each juicer produced and to measure the quality of the juice. A way to produce more juice than any previous method was also found.
Six juicers (Green Star Elite, Champion, NuWave vertical auger, LaLane centrifugal, Norwalk, PURE Juicer) were tested side by side for the production of carrot, apple, celery, spinach and a combination juice of carrot, celery, spinach and lemon. Each batch was 1 kg (2.2 pounds). Each test was repeated a total of four times. The quality of juice was measured by testing the amount of several enzymes in each juice. Enzymes were measured because both heat and oxygen exposure during juicing can deactivate enzymes. Enzymes are more sensitive to heat and oxygen than any other nutrient in juice. Enzymes in carrot and combination juices were tested while juice was stored up to 3 days in the refrigerator to see which juicers made long-lasting juice.
Not only will you learn how these 6 juicers compare with one another, you will learn how to evaluate any new juicer that comes along.
This study gives an understanding of the juicing process, examines how well different designs of juicers perform at grinding and pressing juice from produce, and gives a clear path toward optimization of the juicing process to minimize waste and maximize yield and quality of juice.
24 pages front to cover